Tabletop High Shear Emulsifier
This tabletop high shear homogeneous emulsifying mixing machine can be put for lab use, or for bulk production supporting equipment, the available handling capacity is 0-50L, it can correctly complete the production simulation from small trial to bulk production, providing the accordance to test the production technics and correct selection bulk production equipment. It has functions of high rotary speed of motor, inverter speed adjusting, digital display and electrical lift up and down etc., it has the functions of high shear homogenerous emulsifying, material treated highly qualified and satisfied, especially for preparation mixing of softgel suspension fill, its the ideal important supporting equipment.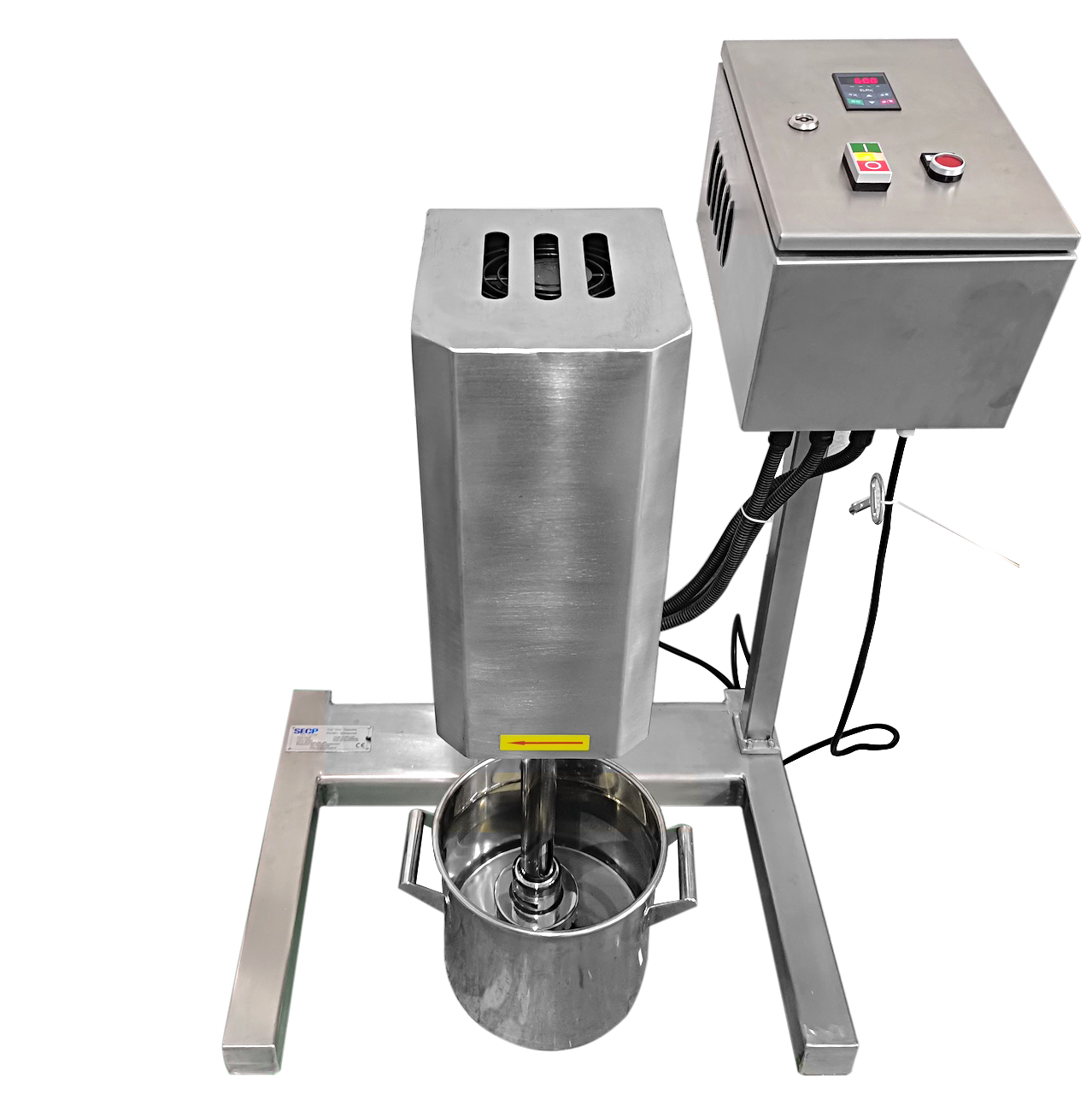 Welcome to contact our professional sales engineer for further support at sec@secsoftgel.com
Electrical control of lift up and down with electric control box and emergency stop.

Working head handling capacity: 0-50L

Power: 1500W

Power source: 220V/380V, 50Hz/60Hz

Viscosity: 8000CP

Rotary speed range: 300-6000RPM

Control type: variable frequency speed control

Display: digital display

Product contact part: SUS316L

Shaft sleeve material: PTFE

Working head: 90BC

Protection level: IP54

Inverter: SEC standard

Overload protection: included.